10 to go
progress photos..
Long side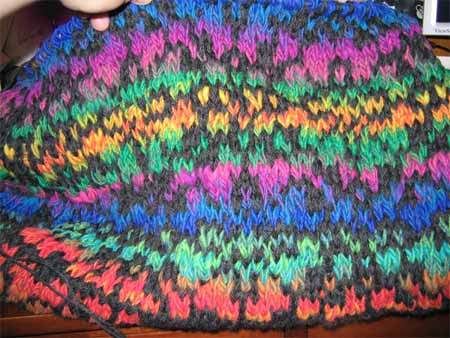 end side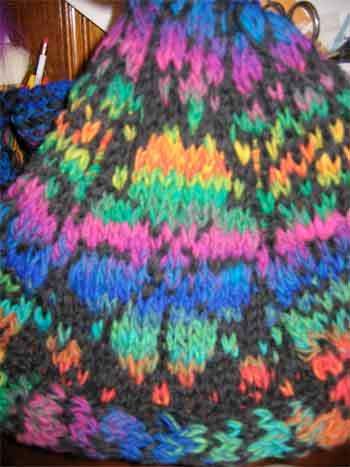 we had a week of 100+° weather 104° on several of the days, and what am I doing knitting WOOL... I must be insane.. we had a really busy work week too, but I did find some time here and there to knit, since this is to be felted it knits up really quickly.. that and it isn't on size 1's
Did go to pottery some this weekend, didn't accomplish too much except making some big messes, which I then got to clean up.. that's what I get for being so busy in July that I didnt' get in there much...
waiting for fall to arrive. Got the college theatre season brochures recently (the ones we go to sometimes anyway) and both are doing shows that I really want to see this season. Ones which don't get done often at all, whose music I like and haven't seen staged before... We must keep them on the radar and try to get to them. One is a Charles Strouse show (most famous for Annie) about Superman.. and the other, a little known Kander and Ebb show which was Liza Minelli's Broadway debut, (if I'm not mistaken...) "Flora the Red Menace". Both have songs in them I've used for auditions before. One of them is also doing Hello Dolly, which, I've never seen on stage, so that might be a treat as well.... things to look forward to with the cooler weather.