Christmas Season Photos
My Sister-in-Law with her kids when we visited them for Christmas.. aren't they cute?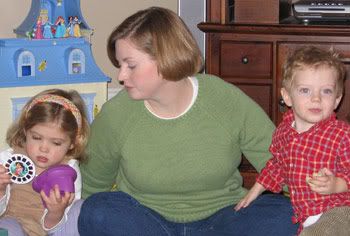 This is my fave tree from Stonewall the house from about 1830 that I worked at for the holidays. The Arts Center Decorated it for Christmas. The white stuff is Cotton plants (dried) and some of the baskets have apples and bread in them... there were white lights on the tree as well, but it didn't photograph as well with them on.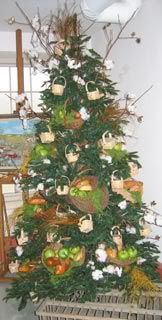 In Knitting news, YES I have been knitting...
This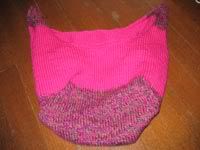 Became this after felting (sorry for the blurry photo, but it was a gift and I can't re-photograph it)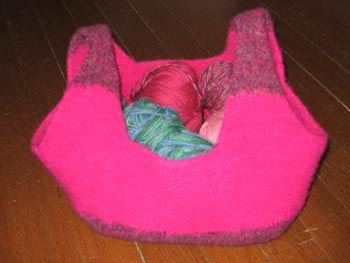 a close up of the how the twisty color yarn felted...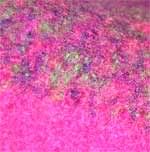 This

Became This after felting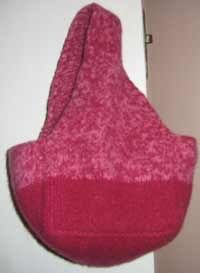 This is Robert and I at Hotel Roanoke, where my cousin was staying for Christmas, in front of one of the MANY trees they had on display, this was the judges' choce for first place (there was a people's choice too, but I didn't like it nearly as much)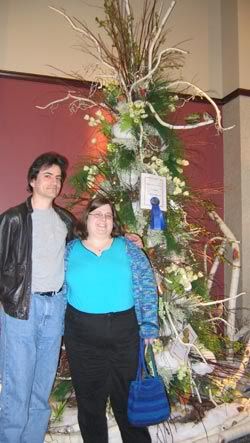 This is the period Santa we had at Stonewall one of the weekends this year. He is the father of a friend of mine from the theatre.