A Good Day...
Bizarro day all the way around, I'm too exhausted to talk about it, but here are some first looks at the new arts center and theatre which I got to see today... BEAUTIFUL!!! I'm so excited about it...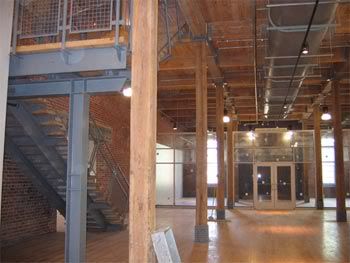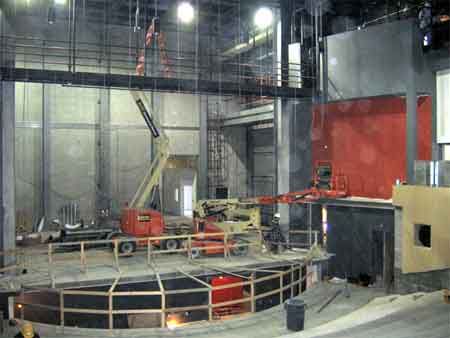 The one with the beautiful wood is in the renovated part of the buildings, and it is in the art gallery area, the glass doors you are looking at are the entrance to the gallery shop actually. The other image is from the top of the house in the theatre, there were workers everywhere we went today trying to get this place finished.
More later.. I took a ton of photos...