Two for the price of one!!!!
Two posts today.
Here are the pictures I didn't upload earlier:
Sock progress, or fashion for the bear... oh he is such a ham...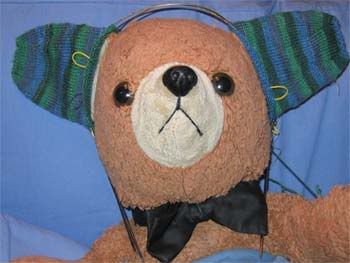 And "august" progress on the Theatre. (they are further along now this photo is about 2 weeks old now. Need to go take pictures again.)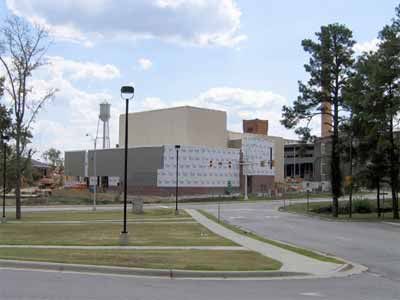 oh and I threw an awesome bowl tonight :) Why I throw raku bowls and vases I haven't figured out yet since they aren't food safe nor can they hold water for extended periods of time. But I like the forms I guess.
Enjoy