going up...
So I had to go by the Arts Center tonight to turn in a list for the upcoming fundraiser, and so I went by the Imperial Centre on the way to the next errand.. and in 6 days this is what they've accomplished...
From the backstage side: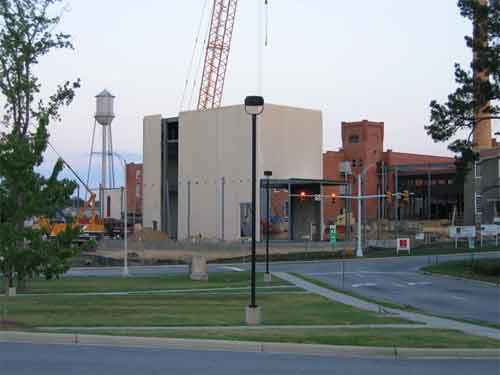 (that dark elevated "catwalk" area between the two brick buildings in the background is where I took last weeks photo from. )
and from the procenium side: (this is closer to the view of last week's photo):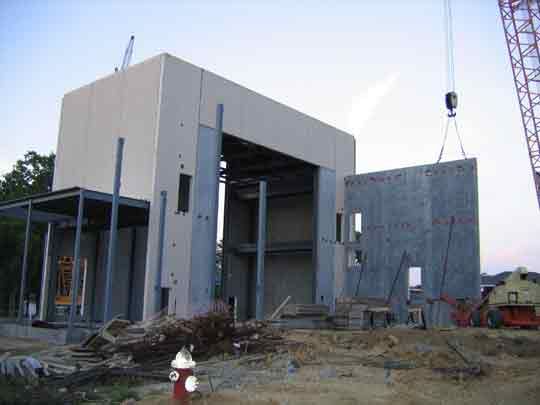 How exciting is that??? I wish I were around during the day to watch them work some... maybe I'll go by and see if they are working this weekend like they were last weekend.
AND I got home from work today to find a Secret Pal Package mailed from Raleigh this time... last time it was from SC, Myrtle Beach area I think it was.... sneaky Secret Pal.. but she loves me... I got really really yummy kiogu yarn :))) and strawberry wild berry jam to go with it. MMMMMMM... can't wait to try it. also a book and a nice card with poppies on it, as well as a funny card she found antiquing. Thank You Secret Pal. I must find a lovely project for this yarn... but I can hug it in the meantime.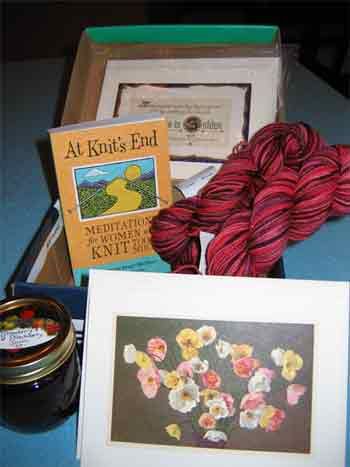 In other news, I've been importing my massive CD collection into my computer in preperation for an i-pod purchase. (that may be a while though) I'm trying to organize things, and I'm having fun going through and rating all the songs. It is time consuming, but is fun since I'm hearing things I haven't played for a while. (I'm also realizing how much music I have---I could start my own eclectic radio station-- but also, because of the compolations I bought to try and get all of my 45's on CD --pre i-tunes mind you--I have a lot of repeats, so there are songs to cull too... kajagoogoo must have made more money in the 90's than they did back in the 80's. Too Shy appears on a good portion of the 80's comps I own... )
Glad it is almost Friday.. :)