Winter UGH
I'm having a hard time right now, most of it I really don't want to talk about on-line here, so I won't, except to say that winter is not helping matters any.
Fortunately, the Knitting Olympics is helping somewhat. Here is my "Day 7" progress on Cozy: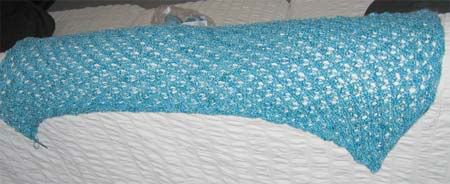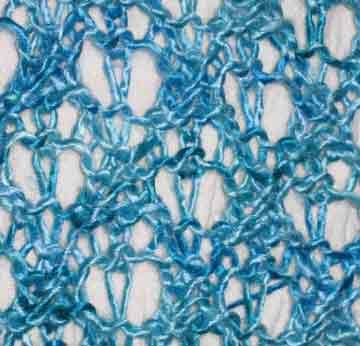 It's about half finished. (I'm about halfway through ball 3 of 5 balls of yarn.)
I'm still not sure I love doing lace, but it is pretty, and I like how the color is that of the Torino Olympic Logo, and the pattern abstractly looks like the logo too... a happy accident at any rate.