Bad Blogger Photo update
Since I've been a bad blogger lately, here are some photo updates for you.
From the last Raku firing: (I didn't get the best results at the firing, I had a couple blowouts, and some of the glazes went really weird, I will post a better photo of the feather vase though..eventually)
This piece will hang once I get it on a cord. It is modeled after a brown one my Grandmother had from probably the 60's that if I had to guess came from the Williamsburg pottery. She had a series of animals.. a tiger and a lion as well, the lion hangs in my kitchen now...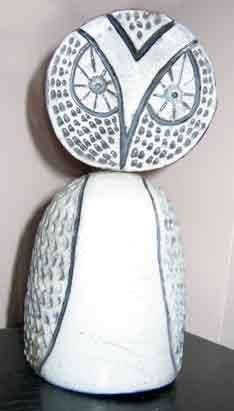 here is the feater vase in the reduction: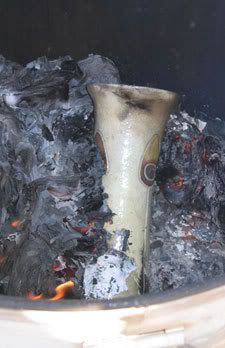 one of two masks I did: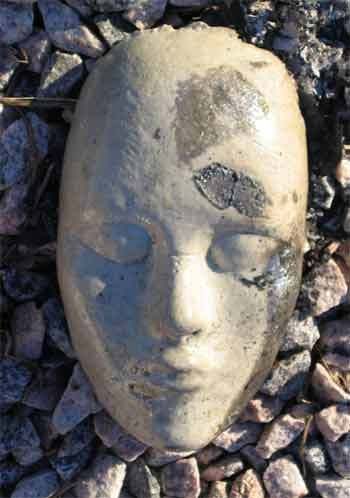 and on the knitting front.. the ever endless Hoover has been the biggest time eater recently, since it HAS to be fiinished now that the baby it is for is here. But I'd started "My So Called Scarf" in Crystal Palace Musique in colorway Lagoon: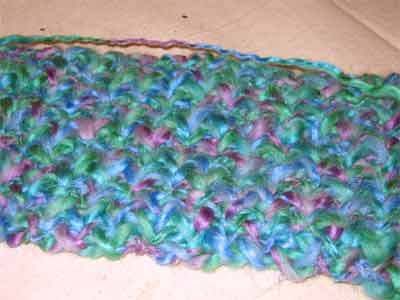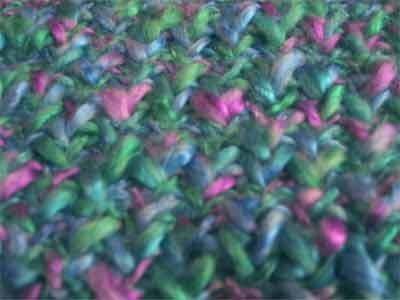 And a photo of Robert and I at the Art Auction Masquerade Ball. I did buy some art in the silent auction, the piece I wanted in the live auction went over my spending limit though.