I think I got it...
Teh next Raku class starts this coming week, but I've already started throwing Raku clay for the class. Saturday I threw 2 vases that were taller than 6 inches out of one piece of clay!!! then Tuesday I threw one that was at least 8 inches from one piece of clay ... all of them are straight and I think it has finally clicked in!!! YAY!! I plan on going to the studio tomorrow too..
Here are some photos from the last Raku session that I never posted.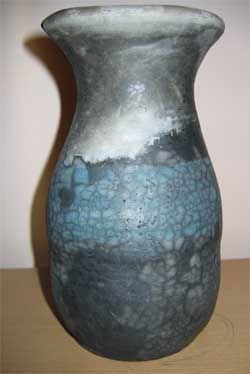 This was a Slip Resist Method that utilized blue Terra Sig, and the black coloring is where the smoke got through the slip to color the clay body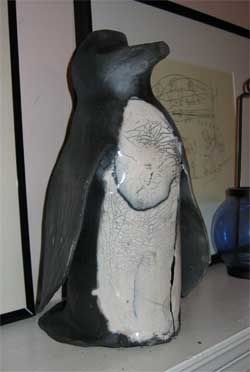 This is one of my penquins, they suffered some mishaps, but he still turned out cool.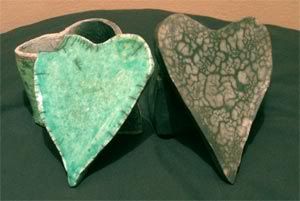 These are heart boxes, one is using a copper raku glaze and the other is the slip resist method.
Yesterday was my Birthday... and we had an eventful night...not of Celeberation though... I'll try and post about it later, I've got to run right now.. :)